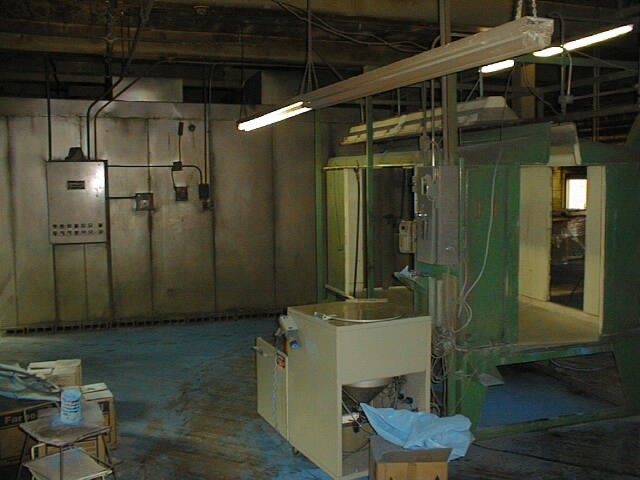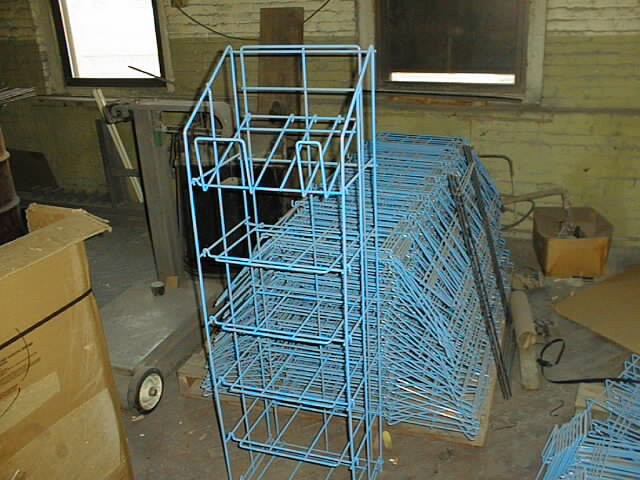 Powder Coating Service
Powder coating is the process of applying a dry plastic powder, electrostatically to a metal product, then passing it through an oven fusing the finish to the metal resulting in a finish that is more durable than paint. Most of the powders are non toxic, and enviromentally friendly, our wash tanks use natural soaps that are also friendly to the environment.
Our 200 ft of automated conveyor, feeding through a 1 million Btu oven, and a double sided spray booth w/recovery system provides environmentally friendly finishes for a wide variety of products. If you have a product requiring a powder coated finish, consider us for your finishing needs. Our experience, and facility will provide you with fast competitive service.
Key Benefits
22 years of coating experience
Automated line for increased production
Tough, durable finish

---
Send mail to webmaster@ggwire.com with questions or comments about this web site.
Last modified: September 26, 2000